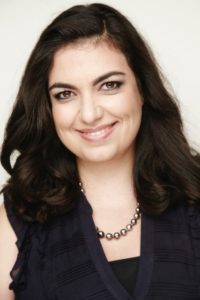 In a few short months, the Junior League of Pasadena, Inc. (JLP) will be celebrating our 95th anniversary. What has kept our League strong since 1926 is our community, our sponsors and of course, our members. In these uncertain times, we're still here – standing with one another as we are experiencing events and challenges unlike any other in recent times.
Our League continues to be here to empower our members and help them reach their personal and professional goals and to support community organizations and help them be the best that they can be.
In fact, from its inception, the very first Junior League was created because of one woman's belief in voluntarism rather than volunteering. Mary Harriman believed that women are not just meant to "volunteer" but to become active participants in the entire civic sector. This is such a powerful concept. Every one of our members is already a civic leader by saying "yes" to being in our League. Just as Mary Harriman intended, in addition to being active in the community through the Junior League, many of our members are involved in civic service through involvement in other organizations and even by starting their own nonprofits.
Throughout our long history in Pasadena, there have been a multitude of projects that our members started, developed or supported. These projects cannot fit on a page. While many non-profit organizations focus on a singular issue, JLP has always adjusted to the needs of the community and worked to make our projects self-supporting. This has allowed new organizations to flourish and have their own journeys, developing yet another set of leaders, who will in turn develop their communities and leave their own legacies.
Whether you are a member, a community partner or a sponsor, JLP is here to empower you and to help you meet your goals. Potential Members: please know that you are welcome to join our organization and experience all that JLP has to offer first-hand. Our community partners: please know that we are here to support your organizations to help them be the best that they can be. Our donors and sponsors: please know that you are supporting a group of women who will be empowered and whose leadership will be creating ripples in the community for years to come!
Please explore our brand new website to learn more and do not hesitate to reach out to us for any reason!
Fondly,
Anna Agadjanyan
President, 2020-2021
[email protected]
The Junior League of Pasadena, Inc.